Nanny vacancies in Surrey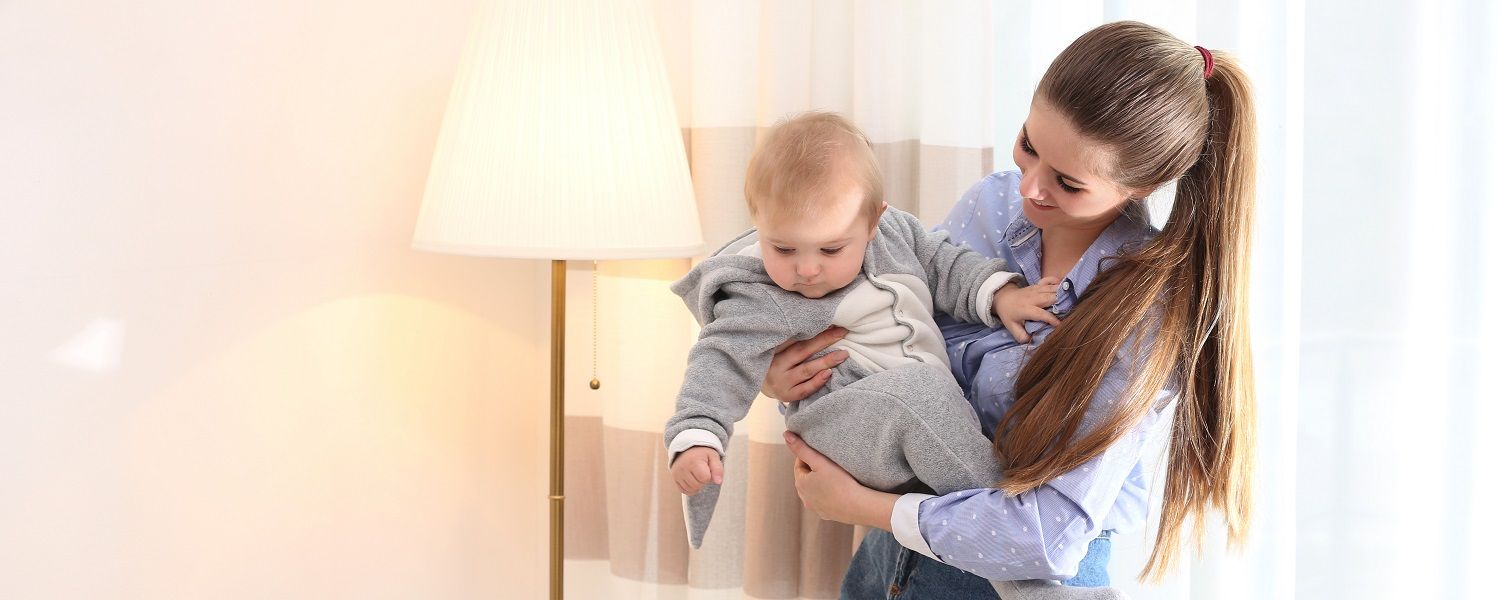 Baby Steps Nannies has a selection of nanny vacancies currently available in Surrey. Please note that we require all candidates to have a clean enhanced DBS check, paediatric first aid , and two/three childcare references that can be verified, as well as the right to work in the UK. If you are interested in any of these vacancies, please send a full CV and a cover letter to
info@babystepsnannies.co.uk
, stating the job title of the position you are interested in. We look forward to seeing your CV!
Afternoon nanny/ pa- wimbledon
Location
: Wimbledon
Role Type:
Nanny with PA/Admin for the family
Salary
:
Flexible
We are looking for a fantastic, warm, and proactive Nanny for a returning client of ours based in Wimbledon.
The family is waving goodbye to their Nanny of 2 years, as she is moving back to her home country. They are therefore looking for a wonderful Nanny to replace her and become a key part of their busy family life.
The Nanny will have sole charge of a little boy aged 6, and a daughter aged 4 years old, both children attend different schools but both are within walking distance of the family home.
The role will mainly be after-school care, and the children have busy calendars when it comes to after-school clubs and activities. The Nannies main duties will be assisting with homework, and instilling a good routine of discipline when it comes to helping them with their homework, cooking a healthy and nutritious evening meal for the children, ensuring they are bathed and in bed on time to allow they are well-rested, as well as ensuring bags/ uniforms etc... are all ready for the next day.
The parents would also be keen for the Nanny to take on PA duties with regards to the family admin such as: organising children's birthday parties, buying things online for the children such as new equipment for school, managing the kids' homework (monitoring homework deadlines and submitting them), keeping on top of school projects and buying the appropriate materials for these, as well as generally keeping on top of the school calendar and making note of key dates such as school plays, sports days, show and tell mornings etc...
This family have had a fantastic 2 years with their current Nanny and would like the new Nanny to stay long-term and make a commitment to the family too.
The core hours for this role will be 3PM-7.30PM, but if the Nanny is happy to do PA duties/ family admin as well as general light housekeeping within the home (they have someone who does the washing, ironing etc...) so more keeping the house tidy and getting on top of the cooking for the evening meal etc...- they can offer 12.30PM start. (20-35 hours)
This role is all year round, and the hours will remain the same in term time and in holidays- The family may occasionally ask for additional hours in the holidays but this is not a MUST.
The family are based in Wimbledon- SW19 and both parents are doing hybrid working and doing 3 days from the office and 2 days from home, however they have very demanding roles so will be tucked away in their office working when the Nanny is there.
Their previous Nanny came from a nursery teaching background, so they welcome nursery practitioners looking for a sole charge position, equally, they are also happy to consider experienced Nannies too.
The role is to start mid/ end of August.
We can vouch that this family is fantastic to work for, and they really take the time to look after their Nannies and encourage them to be a part of their family unit.
-Happy to commit long-term to the family -Be able to instill routine and good discipline when it comes to homework -Must be able to commute to Wimbledon -Be organised and pro-active
PART TIME NANNY- MOLESEY - AFTER SCHOOL **** filled****
Location
: MOLESEY (KT8)
Role Type:
PART TIME/ AFTER SCHOOL/ EXTRA IN SCHOOL HOLIDAYS
Salary
:
UP TO £16 GROSS PHR (WITH FLEX)
We are looking for a kind, and proactive Nanny to join a busy family based in Molesey.
The family is looking for after-school part-time care for their two children, they have a little boy who is 6 and attends full time school, and their daughter who is 3 and attends pre-school. The days the family need the Nanny are quite specific due to the parent's work schedules, so the Nanny would be needed primarily on a
Tuesday, Wednesday and Friday
, and core hours would be
2.30PM-7PM
- however, the family are totally flexible with adding an extra day (ideally a Monday but flex on a Thursday too)
As the family are keen to find the right person, they are flexible with also adding additional hours for light housekeeping (an hour a day) if the Nanny is happy to do a batch cook, tidying the playroom, washing etc...)
It would also be ideal if the Nanny would have flex to do full days in the school holidays - 7.30/8AM until 7PM but again there is some flex on this.
Duties include: collection from school/nursery, homework, preparing dinner for children (plus parents as required), bathtime, keeping playroom and children's rooms tidy, playing with kids, arranging suitable activities to meet their interests, and planning days out during the school holidays.
Hours can be less/ more depending on the Nannies preference, with a minimum of 13.5 hours per week (3 days) and 18 hours per week (4 days) with additional housekeeping and full days available in the holidays. The family are also happy to offer babysitting too.
Salary is circa £14-£16 Gross PHR dependent on experience.
Nannies who are from a nursery/ teaching/ pre-school/ au pair background are encouraged to apply for this position.
For this position the familly will not consider a Nanny bringing their own child.
Driver essential- own car preferable (but a car may be provided by the family for the Nanny to use)- own car preferable.
It is key for this role, that the Nanny can commit long term and become a real part of the family!
Start date would ideally be ASAP, but the family are equally happy to wait for the right candidate if they do have to work a notice period.
The role is based in Molesey- KT8.
If you are looking for a kind and friendly family, and want flexible part-time hours this is the role for you!
To be considered we require an enhanced clear DBS on the update service, paediatric first aid (or willing to obtain before starting a role), Clean UK driving licence and 2/3 childcare references which can be verified.
-Happy to commit to a minimum of 3 days PW (Tues, Weds and Fri) -Have previous childcare experience (ideally as a Nanny) -Must be a driver- ideally with their own car -Be able to commit long term to the family
Full-time housekeeper- Walton on thames ***role now back available- interviewing now***
Location
: Walton on Thames
Role Type:
Housekeeper (no childcare)
Salary
: £39,000 per annum
Please Note
: This is a purely housekeeping role, the family employ a full time Nanny
We are looking for a pro-active, friendly, and detailed housekeeper for a returning client of Baby Steps, based in Walton-On-Thames. Their current housekeeper will be leaving after many years of working for the family, so they are looking for a new housekeeper to be able to mirror this long-term commitment and become a part of the family!
The family has one child, who has a full-time Nanny so the housekeeper will be solely responsible for keeping the household running. (There is no cooking needed)
Duties :
- cleaning all rooms - polishing, hoovering,
- cleaning floors and stairs - a combination of carpets and tile floors
- making beds daily and changing beds weekly
- washing and ironing
- keeping bathrooms shined and stocked
- keeping cupboards/wardrobes / draws tidy and clean
- cleaning ovens and fridges
- emptying rubbish and putting bins out weekly
- answering door to delivery drivers and unpacking parcels
- wiping finger marks from windows and mirrors (window cleaner will clean windows)
- once a week wiping and brushing outside areas down eg outdoor table, gates, playhouse, boiler room etc
The family have cats, so it is essential the housekeeper has no allergies.
Hours have a degree of flexibility and can be -9AM-5PM, 10AM-6PM or 8AM-4PM. The family would also be keen for the housekeeper to work every Saturday 8AM-12PM, but there can be flexibility on this for the perfect candidate.
Salary of £39,000 Gross per annum.
The family is clean and tidy, and due to having a housekeeper for many years they have a full rota on what needs to be cleaned on what days so it's an easy house to manage as there's whole area's of the house that the family don't use often.
The housekeeper will be responsible for the running of a 6 bedroom property, and a driver is not essential for this role.
Experience as a housekeeper within a private home of a similiar size is ESSENTIAL, as well as a good eye for detail and a clear enhanced DBS check.
-Ideally the housekeeper would be fully vaccinated -Must have previous experience as a housekeeper in a large private home -Availability to work Saturday mornings (some flex on this) -Happy to work independently running the household
3 day a week Nanny/ Housekeeper walton on thames ***pending contracts***
Location
: Walton on Thames
Role Type:
3 days per week- 50% childcare & 50% housekeeping
Salary
:
up to
£17 Gross PHR
Please Note
: Nanny must be happy to work both shared care and sole charge
We are looking for a pro-active, kind and friendly Nanny to join a busy family based in Burwood Park!
The family are looking for a confident and experienced Nanny/ Housekeeper, to assist in the running of the home and the care of their two children. Their daughter is aged 3, and they have a son aged 1, so age-related experience with babies and pre-schoolers is a MUST.
This role is mainly shared care, as Mum is at home however Mum will take the time when the Nanny is there to go and meet friends, go to the gym, attend appointments etc.. so it is key that the Nanny is also happy to work independently and be confident in taking the children out to activities, playgrounds, soft plays etc..
The role will be a mix of housekeeping and Nannying, but the family also has a cleaner so housekeeping duties will be: changing beds, laundry, ironing, batch cooking, doing the online food shop, and unloading the dishwasher and general errands, and running of the household! The childcare side of the role will be to create fun and stimulating games and activities within the home, take the children out, and the occasional pre-school drop off or pick up. This role will be very varied and no two days will the same!
The role will be 3 days per week, ideally a Mon, Tues and Weds (but there is flex on this for the right candidate). Contracted hours will be 8AM-5PM (9 hours a day) which totals 27 hours per week.
It is essential for this role that the Nanny can commit long term to the family.
This role is an opportunity to work in a beautiful home, with a very relaxed and kind family!
The start date for this role would be 4th May, with some flex for the right candidate.
It is essential for this role that the Nanny/ Housekeeper is happy with the role being a mix of both childcare and household duties.
Salary of up to £17 Gross PHR.
Driver preferred but not essential.
The family are based in Walton- on- Thames (Burwood Park)
To be considered for this role we require: an enhanced clear DBS check, paediatric first aid as well as 2/3 Nanny/ Housekeeper references which can be contacted immediately!
-Worked in a Nanny/ Housekeeper role previously -Have a muck in attitude -Be able to commit long term to part-time hours -Be able to start a new role beginning/ Mid May
Offering Nanny Roles in Surrey
Serving families throughout Surrey, our childcare agency offers a wide array of nanny vacancies.