Nanny vacancies in London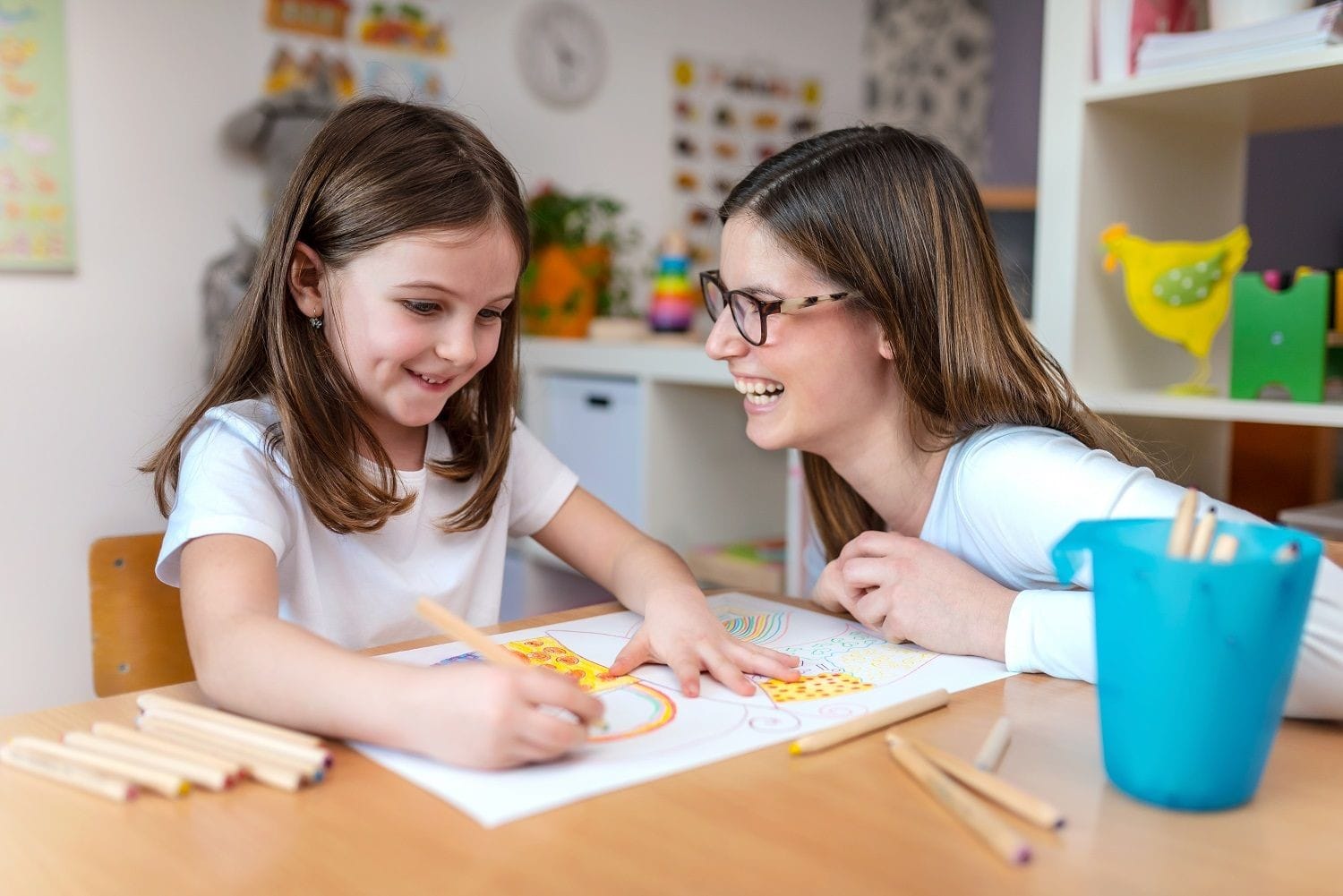 Our childcare agency has an array of nanny vacancies currently available in London. All candidates must have a clean enhanced DBS check, paediatric first aid experience, and two or three references that can be verified, as well as the right to work in the UK. If you are interested in any of these vacancies, please email your CV and a cover letter to
info@babystepsnannies.co.uk
, stating the job title of the position you are interested in. Get in touch with Baby Steps Nannies today for further details.
full time nanny kensington (Sw7)
Location
: Kensington (near Gloucester Road Tube)
Role Type:
Full time- long term- sole charge
Salary
:
Up to £17 Gross PHR (with some flex)
We are looking for a switched-on, kind, caring, and warm Nanny to join a friendly family based in Kensington (SW7).
The Nanny will be caring for two girls, their youngest aged 10 months old, and their eldest who is 3. This a sole charge role, although the eldest daughter goes to nursery full and the youngest will more than likely go 3 mornings per week. Mum will be going back to work late September and in the office 3-4 days per week.
The family is looking for a Nanny who is proactive and motivated as their eldest daughter is currently going through a stage of severe separation anxiety however Mum is actively putting things in place to make this better including a therapist however the nanny needs to be patient and emotionally supportive with this. The ideal Nanny would be very easygoing and be happy to dance around, sing and have fun!
The family is based in Kensington (SW7) so there is an abundance of local activities, and groups within walking distance. The Nanny will be responsible for planning days out, and be pro-active in making plans especially within the school holidays, as their eldest daughter does attend pre-school 35 weeks of the year, so the Nanny will pick her up, bring her home and cook her dinner as well as getting her ready for pre-school, helping with breakfast and packing her bag ready for the day ahead.
The Nanny will undertake the usual child-focused housekeeping duties such as the children's washing, cooking their meals, ensuring their rooms are tidy, and putting away toys at the end of the day. The Nanny will also clear up after mealtimes, and unload/ load the dishwasher.
Hours will differ slightly in the term time, to the holidays and will be as follows:
-Term Time - 45 hours per week (12 noon starts on Tues & Weds)
-Nursery holiday time- 8.30AM-7PM (52.5 hours PW)
It would be preferable if the Nanny can speak fluent Spanish, as their eldest daughter can speak it fluently (their previous Nanny taught her) so they would like to keep up this language skill, however not essential.
Travel will be needed, a couple of short trips throughout the year and 2-3 weeks in the Summer.
It is essential for this role that the Nanny has 5/6 years of experience within childcare, but this role is open to Nannies who have come from a nursery/ pre-school background too, as long as they are confident with sole charge. The family really wants the Nanny to become an extension of the family, as they don't have any family in the UK.
The role is to start ASAP to end of August, but there is slight flex on this for the perfect candidate.
It is a requirement for this role that the Nanny is fully vaccinated and boosted.
Salary of up to £17 gross PHR (around £13 net)
This role is a long-term permanent contract, as it is highly unlikely the family's Nanny is coming back after MAT leave due to her relocating.
-Ability to start a new role end of August -Have previous experience with both the baby and pre-school age group -Must be able to commute to Kensington -Must be fully vaccinated -Spanish speaking a HUGE bonus (not essential)
Part time Nanny- Dulwich (SE23)- driver needed
Location
: Dulwich (SE23)
Role Type:
Part time- long term
Salary
:
Up to £17 Gross PHR
A returning client of Baby Steps Nannies is looking for a Part-time Nanny to join their family as of September!
The family is looking for a proactive, organised, and active Nanny to care for their son aged 9, and their daughter aged 7. The children attend different schools, therefore it is essential the Nanny is a DRIVER, as both schools are not within a walking distance of the family home, a car will be provided for the Nanny to do all work-related journeys (the car is manual- so a manual license is essential)
The Nanny will be responsible for the afternoon routine of collecting the children from school, taking them to after-school clubs/ activities, helping them with homework KS1 & KS2 (this is important as they both get a lot of homework daily) as well as cooking a healthy and nutritious evening meal and getting everything ready and set out for the following day. The parents will then be home to take over for the bedtime routine.
Both parents work demanding full-time roles, which include travel. So it is essential the Nanny can be flexible and understanding if there are ever delays getting home on the train etc..
The hours can either be:
2 PM-7 PM (25 hours PW)
OR
4 days per week 2 PM-7 PM (occasionally 7.30 PM) and one full day 7.30 AM-7PM= 31.5 hours PW
If the Nanny is happy to do the one full day a week, this time will be spent catching up on school admin, doing the food shop, running errands, batch cooking for the weeks ahead, sorting the children's wardrobes, and taking old clothes to the charity shop as well as general organising and tidying of the children's rooms. This will also be the time when the Nanny can touch base with the school diary and get prepared with regard to dress-up days, events, and school plays.
The family has a dog, so it is ESSENTIAL the Nanny loves dogs and is happy to take him with her to some of the school pick-ups or take him for a walk on occasion if needed.
The start date for this role is 5th September.
Salary is £14-£17 Gross PHR dependent on experience.
Open to the level of experience, but organisation and being a self-starter are key if candidates do not have previous sole charge experience.
For this role, it would be ideal if the Nanny was sporty/ active, as their son especially loves playing sports and will happily play cricket/ football/ rugby in the garden for hours!
The family is based in Dulwich, SE23.
-Ability to start a new role 5th September -Have previous experience as a sole charge Nanny and be confident with school diary management/ organisation. -Must be able to commute to Dulwich -Must be fully vaccinated -Must have a full UK Manual drivers licence (car provided)
Afternoon Nanny Muswell Hill
Location
: Muswell Hill
Role Type:
Part-time- afternoons- sole charge
Salary
:
Up to £18 Gross PHR
We are looking for a creative, fun and organised family to join a busy family based in Muswell Hill!
The family has two daughters- their youngest is 4 years old and will be going into reception, and their eldest is soon to be 8 years old! Both girls attend different schools, but both sites are within walking distance of each other, and pick-up times are 3.10 PM and then 4 PM so allowing plenty of time for both pick-ups to be on time. Their eldest daughter also attends after-school clubs so on these days pick-up will be much later at 5.15PM.
The Nanny will be responsible for the usual after-school duties such as walking home from school., helping with homework/ reading, making a healthy and nutritious dinner, getting the girls ready for bed as well as lots of fun and creative play such as imaginative play, sensory activities, arts and crafts and singing and dancing! Both girls have an interest in the creative arts, and they both attend drama and dance lessons in their spare time.
The family can be flexible with regard to hours/days. They are happy to offer 3 or 4 days per week (flex on the exact days too) and can offer as little as 12 hours for 3 days purely childcare OR a maximum of 20 hours per week if the Nanny is happy to do 4 days with additional light housekeeping duties. Hours are 3PM-7PM (purely childcare) and 2PM-7PM (childcare and light housekeeping)
The hours are all year round (not term time only) but there is an opportunity for additional hours in the school holidays if the Nanny wishes.
Mum does not work in the home, but Dad has a designated office loft space where he works from in the home- this role is sole charge.
The family has 2 cats, so the Nanny must be pet friendly!
The family is based in N10- Muswell Hill and do have parking available if the Nanny wishes to drive to work.
The main criteria for this role are that the Nanny is kind and nurturing, and is a self-starter. So when Mum comes home, she can spend quality time with the girls before they go to bed and not have to clear up after dinner and be packing away glue and glitter!
Salary is £14-£18 Gross PHR dependent on Nannie's experience and qualifications. This role is open to nursery practitioners, teaching assistants, childminders, and teachers looking for their first step into sole charge Nannying!
The role is to start end of August/ beginning of September (with flex)
A Nanny who is fully vaccinated is ESSENTIAL, as well as a long-term commitment to provide stability and longevity for the family and children.
-Ability to start a new role in August/ September -Have previous experience with children (ideally sole charge) -Must be able to commute to Muswell Hill -Must be able to commit long term to the role
Serving Families in London
At our childcare agency, we provide regular news and updates for our clients and candidates.